IHTKK SYSTEM - SYSTEM ONLINE TAX DECLARATION
Every year, businesses are required to report plans to hire for your company. The work requires a lot of time and high accuracy. To assist people in the process of opening that, Congress passed the Tax Administration Law shall take effect from the date of transaction 07.01.2007 electronic regulation is grave in the form of filing tax declarations . Since then, the industry Vietnam has implemented tax receipt and tax records over the network recently released a new version 3.1.1
Online tax declaration form of the transaction is civilized, modern and offers many benefits for both taxpayers and tax authorities.Firstly, enterprises will reduce the time and cost of tax declarations. The record is preserved at the headquarters of the tax declaration safer and more convenient. The state also significantly reduce the cost of tax administration, accelerate the administrative tax procedures, improve people's quality of service.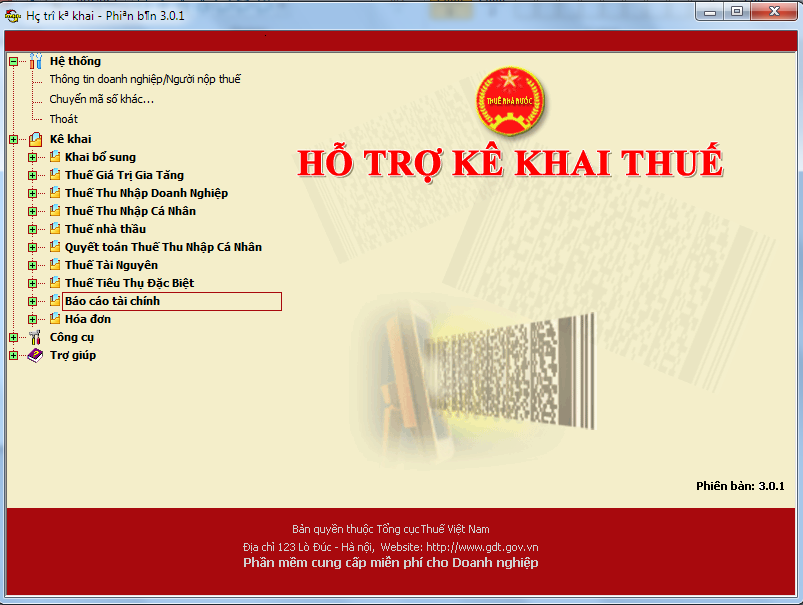 KEY FEATURES OF THE SYSTEM OF ELECTRONIC TAX DECLARATION IHTKK
Reducing the cost of travel, time of transaction, simplifying paperwork when implementing tax obligation.
Taxpayers in any location with an Internet connection.
Taxpayer 24/7, including holidays, are commercial banks confirm results trading results when sending GNT.
You can access electronic portal by the tax authorities to view, print, download notifications, GNT filed.
Services used different value of commercial banks.
CONDITIONS APPLY ELECTRONIC TAX REGISTER
As organizations and enterprises granted tax identification numbers, codes and operating businesses.
Having digital certificates held by the service provider of digital signature authentication and multi-level community is valid.
Internet connection and e-mail address steady contact with the tax agency.
Ongoing electronic filing on electronic portal by the tax authorities.
There are accounts at commercial banks.
Note for tax declaration : To declare tax on http://kekhaithue.gdt.gov.vn, taxpayers must use Microsoft Internet Explorer browser or install Addons when using Google Chrome , Mozilla FireFox (for Microsoft Windows operating systems)
Vietnamese version: Tải phần mềm iHTKK 3.1.1 - Hệ thống hỗ trợ kê khai thuế qua mạng