MCS Firewall 2008 - Firewall Software Smart



Intelligent firewall software to keep your computer system against the risk of malware intrusion and attacks from hackers .

MCS Firewall 2008 will help you protect your computer against threats and external threats . Performance testing software , scan all files sent and received from your computer through all the data transfer port . Anti data theft and any other threats from the Internet .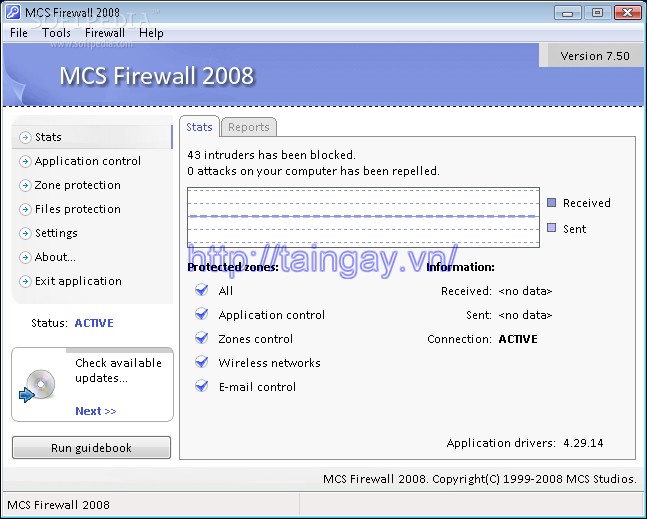 Protect your computer with MCS Firewall

Also monitoring and surveillance of ports and services up- to-date to detect trojan horses and spy-ware applications . Users are also provided the ability to scan the files to protect against modification or removing unwanted . Especially users can monitor and manage the entire job protection on your system .

Key Features:

Tools intelligent firewall protects your computer from hackers attack
Scan all incoming and outgoing data .
Against unauthorized data transfer .
Detects trojan horses and spy-ware applications .
Providing accurate statistics .
Protect your computer using wireless and wired networks .
Vietnamese version: Download MCS Firewall 2008 7.5 - Phần mềm tường lửa thông minh