NECROVISION DEMO - GAME MILITANTS KILL DEVIL
The brutal battle like no other in the history plus advanced graphics effects are what you feel when coming with Vision Necro.

Necro Vision 1C launched in this time certainly led many to Its obvious to surprise, this is a success beyond expectations when the game project on the subject of World War I was finishing several weeks earlier than expected.
1916 - World War I. A young American soldier called Simon Bukner Allied armies joined and soon experienced the horrors of war first hand. But he quickly realized that the Germans are not the only threat. A great evil is lurking beneath the battlefields and trenches of the Great War: an ancient war, but secretly between vampires and demons, which has begun to spill into our world. Thrust into the middle of this supernatural conflict, Bunker must fight to save humanity from the forces of darkness and choose an unlikely alliance to bring the war to an end.
NecroVision is first person shooter that has its place in a diverse range of locations, from the trenches of the terrible and bloody First World War, secret labs and underground caverns plagued by gruesome undead creatures. You must battle through legions of German soldiers and hideous monsters, as you venture future into this terrible underworld. Inspired by writer HP Lovecraft horror, the story blends the historically accurate locations and weapons, with nightmarish creations. As a result, players fight enemies using weapons of authentic World World One time, supernatural but powerful demon artefacts, vampire and technology - the act too close for comfort - . A series of visceral melee moves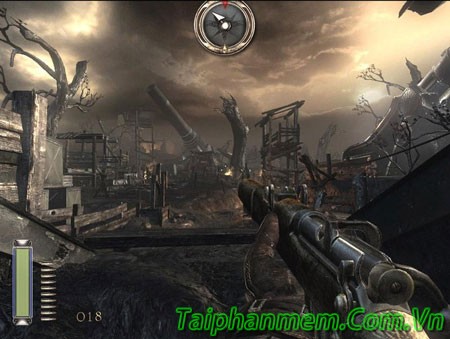 The weapons used in the game is not super expensive weapons but Necro Vision still embodies all the cruel and terrible war in the match. Gamers will be confronted with gunfights survival and meet the tense situation drastically. With modern graphics technology and innovative, game takes players like living in an atmosphere of fierce battles Review incomparable horror of the century. In the world of Necro Vision will become a US soldier and unleash his ability with guns on the European battlefield fierce but where there is no place for those who falter.

You will have the opportunity to travel through the fierce battle with a variety of weapons such as rifles, bayonets, machine guns v..vv. The two arms of the protagonist can simultaneously control two different weapons without losing their efficacy. You can mix pistol with sword or even a combination of handguns with grenade launchers. With the intense and horrific battles in history, the game is sure to conquer the most demanding gamers in the village shooter.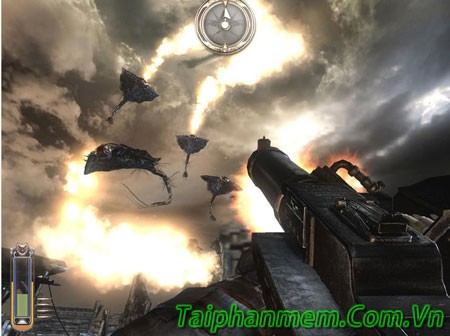 Sure to appeal and their appeal, Necro Vision will be food for the mind especially for those you passionate conquest shooter genre first-person perspective.
System Requirements:
Processor: Intel Pentium IV at 2.4 GHz / AMD Athlon 64 +2800
Video Card: 256 MB VRAM – DirectX 9.0 Compatible with Pixel Shader 3.0 support (nVidia GeForce 6600 / ATI Radeon X1600 or better)
Memory: 1 GB (XP) / 1.5 GB (Vista)
Hard Disk: 8 GB of free Hard Drive Space
Operating System: Microsoft Windows XP Service Pack 2 / Windows Vista (Operating System must be up to date with the latest patches)
Sound: DirectX 9.0c compliant soundcard
Direct X: 9.0c
Controls: Keyboard & Mouse
Installation: DVD-ROM Drive
Vietnamese version: Tải game NecroVision demo 1.0 - Game chiến binh diệt quỷ dữ cho PC