Nhaccuatui - online music software



With Nhaccuatui Windows , you will experience a music style completely unique new in Vietnam . You can just listen to the latest songs , hottest , while they can enjoy a selection of quality playlist according to different themes depending on the mood .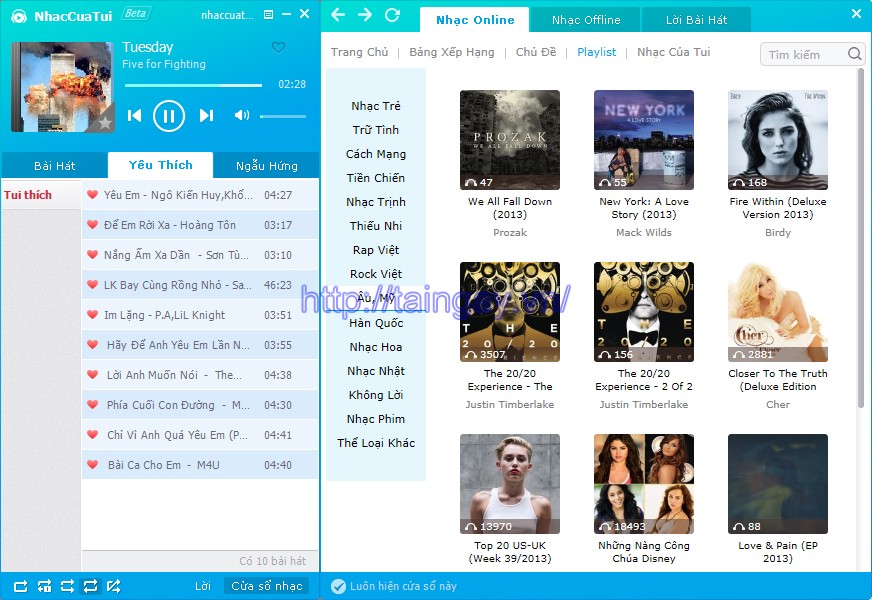 Nhaccuatui is a multi-platform app , available on devices like iPhone , iPod , iPad , Android , Nokia , Windows Phone . Also you will not have to waste time looking for a variety of favorite songs for Windows Nhaccuatui function saved the song you heard and loved , too smart , too unique , right?

Key features of the software :

Online music software in Vietnam first .
Listen to music by mood , by topic and preferences .
Music comes alive with synchronized lyrics and songs .
Easily manage your music and the latest songs online .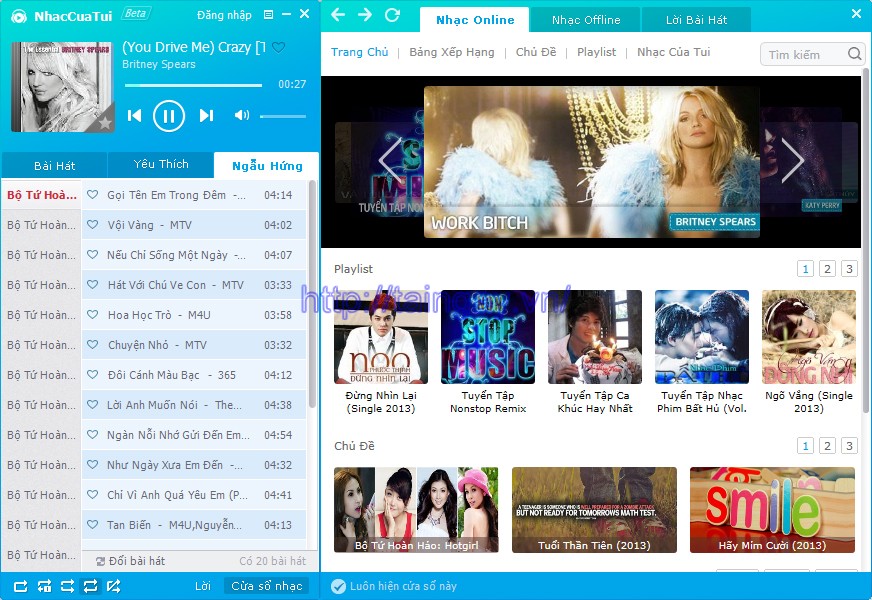 The hottest songs in the world
Vietnamese version: Down ứng dụng NhacCuaTui 1.0.5.21 - Phần mềm nghe nhạc online