SOFTWARE FEATURES OF PHOTOSCAPE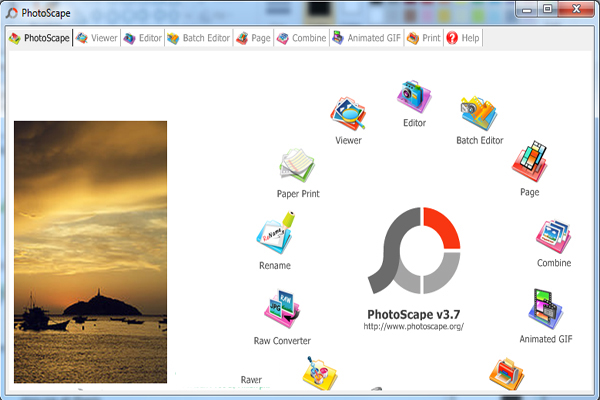 Image editing software includes many additional tools
Photoscape is a free image editor great. It includes a lot of filters, tools and special effects many special image processing. You will be hard to find the editing software has beautiful pictures and they are totally free.
Full integration of features
Photoscape includes everything you need to edit and feel all the beauty of the works that the users created as optimization tools, editing, printing, and satisfaction with the picture your picture. In fact, it is a complete software that everyone said that this software free photo editing perfectly. Certainly, it does not reach the level of Photoshop, but it really is a great alternative software for Adobe and it may be created photos that the users will also be pleasantly surprised.
Easy to use
From the main window of the screen you can choose just the tools to help you make the intent of the user, such as viewing photos, printing a few photos on a single page collage-style or perhaps add any every filter in filter dozens of software, and especially the image processing techniques in applications.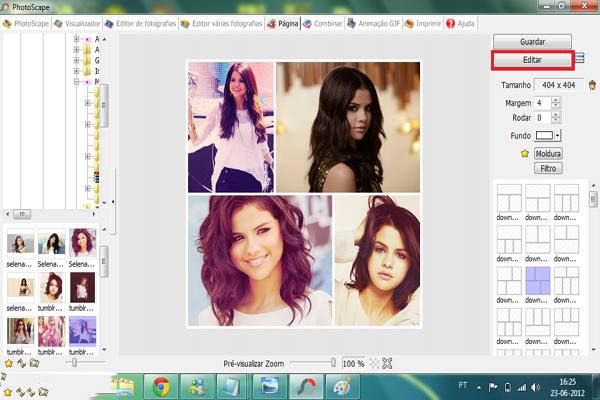 Intelligent Interface
One of the striking elements in Photoscape is its specially designed interface. This application is very prominent, and in many ways it easily catch the eye of users, rather than Photoshop. This application helps users to edit photos but still retain features of the image more realistic.
Conclude
This is fascinating software and no errors when talking about Photoscape applications. Just download it, test and use it regularly can feel all its features you will find all the useful that it brings. And special it is freeware.
Note
Photoscape is software available as a mobile application. If you use Windows 95, 98 or Me, please download Photoscape 3.4 from previous versions.
THE RECENT CHANGE OF SOFTWARE
Supports up to 34 languages ??for users to choose.
Thêm Clone Stamp (Editor -> Tools Tab) video
Thêm Paint Brush (Editor -> Tools Tab)
B? sung Color Picker (Editor -> Tools Tab & Object Tab)
C?i thi?n Mosaic Filter: Mosaic pixel size selectable (Editor -> Tools Tab)
Change Editor -> Region tab name from the "Region "to 'Tools'
Added 'Print Button' to view and edit
Add 59 icons in tourism, 7 symbols on the face makeup and 6 icon.
Stop providing Windows 95, 98 and Me (if you use the operating system on, please use Photoscape version 3.4
Fixes
Vietnamese version: Tải phần mềm PhotoScape 3.7 - Phần mềm chỉnh sửa ảnh đơn giản miễn phí