TOP MP3 CUTTER JOINER - CUTTING TOOL, CONNECTING MUSIC
Top MP3 Cutter Joiner is an application that allows you to cut and join files easily with many different formats such as MP3, VMA, VMV, OGG ...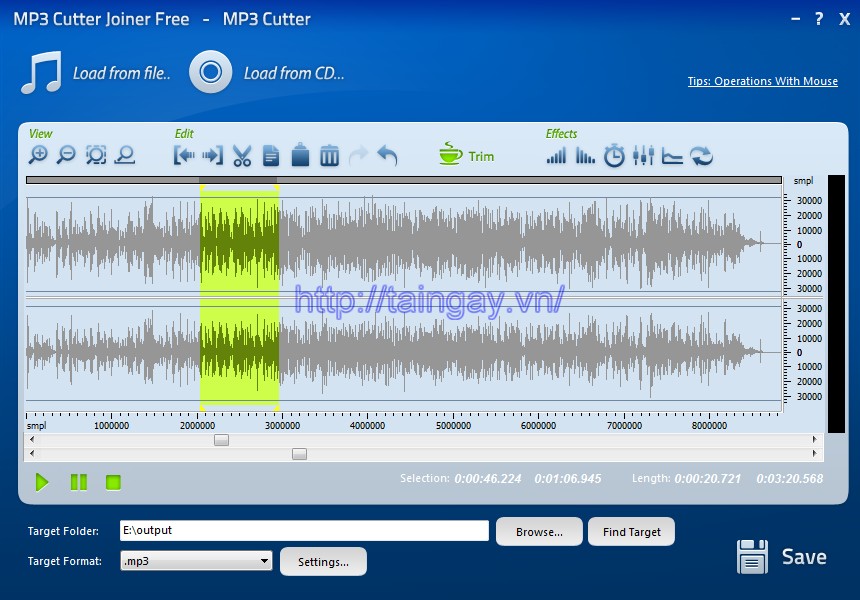 With this software you will definitely change the way of thinking as well as their traditional habit every time you want to cut or merge music. It allows you to split, cut and merge MP3 files to create unique music files only you have. It also supports music player and image editing.
In addition, you can use WinMend File Splitter, MediaJoin to splice free file.
SOME KEY FEATURES OF TOP MP3 CUTTER JOINER:
Can cut and select which part of the audio file.
Merge multiple audio files into one file.
Keep the original file format.
Supports many popular formats such as MP3, VMA, VMV, OGG ...
Support for image editing.
Vietnamese version: Download Top MP3 Cutter Joiner 5.8.12 - Công cụ cắt, nối file nhạc