VNI calligraphy font - The font handwriting Vietnamese calligraphy

Do you believe he is 1 His map? Here is a calligraphy font , you can write the inscription calligraphy on your computer when using this font ...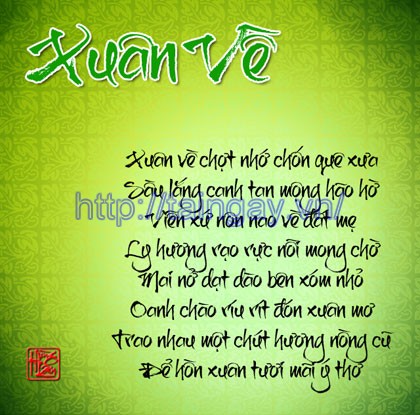 With calligraphy font creates poems

Calligraphy is a term that refers to the type of calligraphy Dep . With such a definition , the calligraphy , you must first be understood as an art form . So its products are works of art .

Its products include two categories :

Document
Paintings letters ( letter painter )
Text can be a page or a set of text pages , poetry can also be a ordained, a merit or an invitation card ... Divine word can have only one key word or set of words is presented in a certain frame .



You can add fonts in the Fonts folder of Windows by : Start > Control Panel> Fonts > File > Install New Font . At the drivers you select the drive that contains the Font VNI calligraphy, choose the folder Folders section Font VNI calligraphy, List of fonts after the font name appears , select all > OK . So you can become a genuine scholar now!
Vietnamese version: Down ứng dụng Font VNI thư pháp - Bộ font viết chữ thư pháp tiếng Việt